Hi Corin,  
Very impressed with the Power Up (GearMaxx), I am running it in both my classic motorcycles.
Incredible product saved my G80 as oil feed tap worked its way shut on a ride, the engine came to a stop! Couldn't turn it over, whilst on the side of the road tried again after a few minutes and motor was free. It started and run, after returning home checked engine and no signs of damage, compression test normal and now several months later still performing well. Scott Landsberg,
Matchless g80 1954 500 single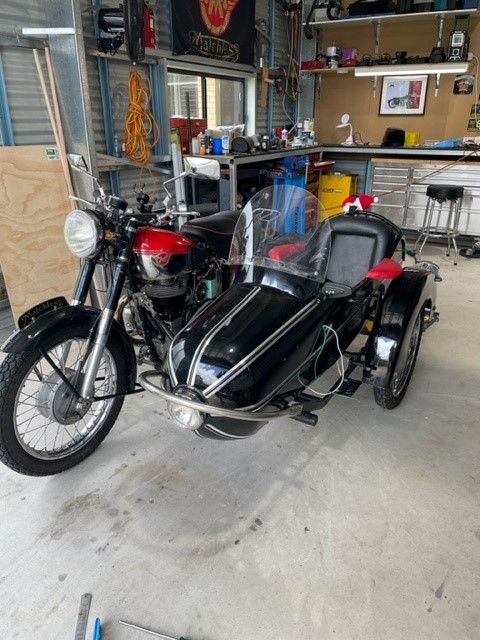 Matchless g12 650 twin 1963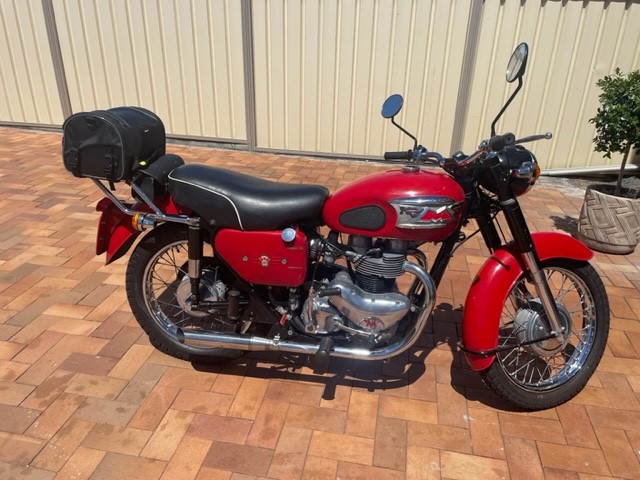 The three photos are of my 1998 Jeep TJ with a 4.0L petrol inline 6 engine. The first photo shows me heading into the gully on Thompson's track to see if it was passable for the dozen or so club trucks behind me.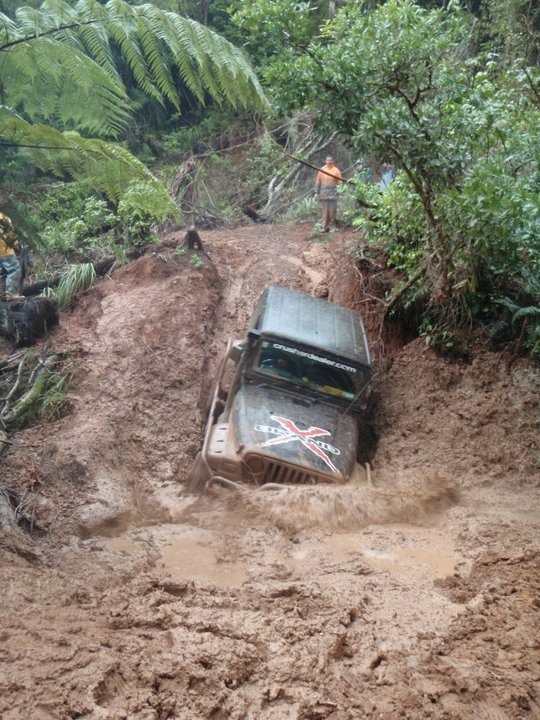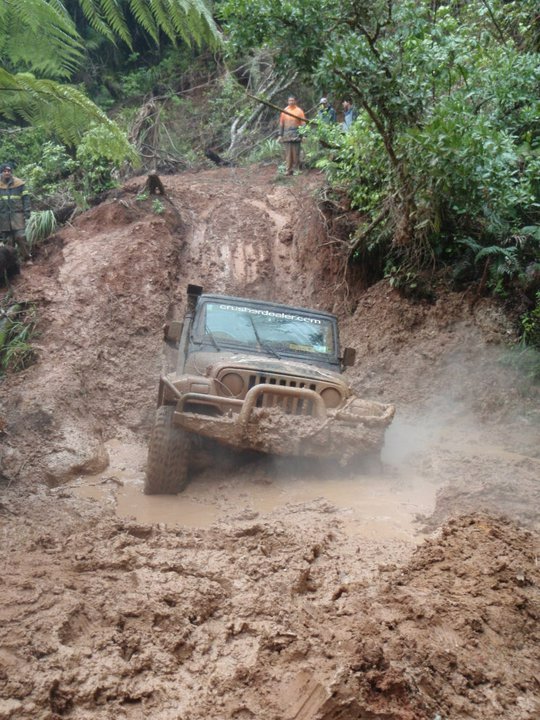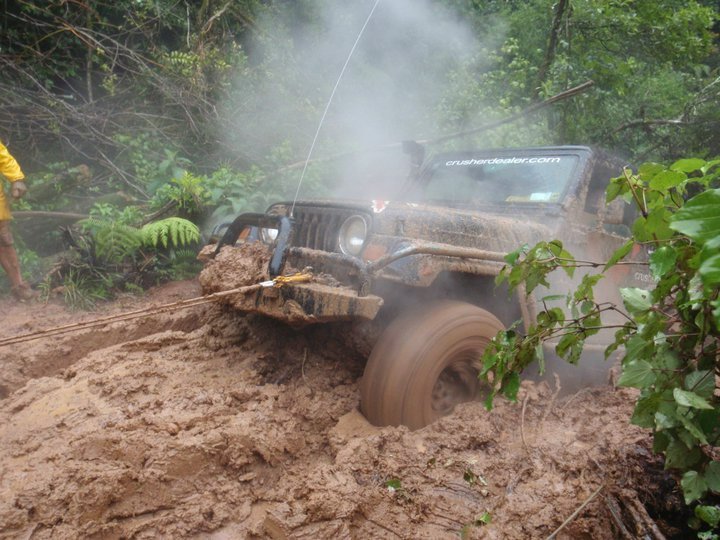 It wasn't, so the photo 2 shows me turned around and attempting to climb back out.
The third photo shows me winching and revving the guts out of it inching my way up and eventually over the top. The steam is from the radiator which had become blocked with mud and overheated.
When we got out and had cooled a bit we had no water to top it back up so I drove out until we found a drain with some cleanish water in it. We discovered the cooling system was bone dry. After some more cooling time I trickled water back into it and it took around 6 Litres from memory.
That was about 10 years ago and the engine is still strong and untouched to this day. This was not my first rodeo, I had a similar episode years earlier with a 3L V6 Alfa Romeo. I discovered way back in the late 1990's just how good this Powerup was at protecting engines and have used it ever since in every motor, transmission, diff, power steering and hydraulic system I've ever owned since. This includes Mobile crushers to 60 tonnes, screeners, diggers, dozers, trucks, cars, motorbikes and lawn mowers. I've never had a failure of any kind with any of those components. They use less fuel and have more power, no question. Gordon Burnside. Brand-X
We have been using Power Up products in the Tumu timber mill since April 2005. We purchased ThixOgrease for the planer which runs at speeds of 6,000 rpm. We were using Kluber grease as we were told it was good but we still had outrigger bearing failures. They were only lasting 3 to 6 months. We have found ThixOgrease to be less expensive and have had some outstanding performance as we only regrease these bearings every 6 months now. Chain wear has always been a problem until we started using Power Up Nutcracker which drastically reduced wear and noise and extended lubrication intervals out to 8 weeks instead of 2 weeks. Our gearboxes are also running cooler and quieter after adding Gearmaxx at 5%. We are finding Power Up Products to be a cost effective way to run the machinery here at the Hastings site. John Sutherland, Tumu Timbers
I have been using Power Up products in my vessel. The total engine hours are 13500 & I have owned it since 4700 hours. This is the first time I have touched the injectors since I have owned the vessel. Run Gen 49 at 50ml per 150 ltrs in fuel & Engine Maxx at 3% in engine oil. As we discussed I had an oil line blow & run the engine for approx. 10mins with no oil, that was 10yrs & about 7000 hrs ago. All I done was replace oil line, fill with oil & power-up & start…..never had a problem since. Peter Kirker, Cruise Te Anau
I become familiar with Power Up products when I was 16 years old. Being a teenager girl who never looked after her car my boyfriend's Dad put Enginemaxx or NNL690 which is what it was called back then in my Morris Minor to give it some extra protection and help the old girl last the distance. Lucky he did because when filling up at the service station (this was back in the day when staff would check your oil and water) I was told your car has very little oil and you are lucky that you have not caused the engine some serious damage! We topped her up and I carried on my way grateful to have avoided a mechanics bill. That was 26 years ago and I still ask my car service provider to add EngineMaxx to my cars once serviced. Highly recommend this product especially for the less diligent owner who does not check their oil on a regular basis! Tess, Christchurch
Love that Nutcracker oil, I use it on my shearing hand pieces. I noticed the difference in temperature straight away... I wont use anything else now also the needle nose applicators really get into hard to reach spots. Mike, Southland